On Saturday the 10th of March 2007 it finally was time for the Fourth Zwolse IJsselcup. Just as previous editions, it was exciting to organize. Especially since we introduced extra classes to our competition: Starters, Seniors and the 10-Dance Class.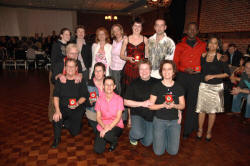 A lot of couples who just started dancing would like to compete, but are not ready yet for the D-Class. For this group of dancers we offered the Starters Class. Couples with less than 25 lessons can compete in this class. For out competition we had a real nice group of dancers and hope to see them all on future competitions.

With the Third IJsselcup we already tried to have a Seniors Class, but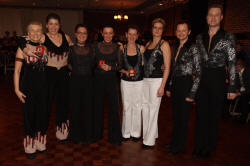 due to to little registrations we could not organize it. This time we did succeed and were happy to have a large enough group of Seniors. We do think the rule that a couple can only enter óne age category really helped here. For smaller competitions this is also really helpful to have a day filling program.
The 10-Dance gave couples at évery level the change to show all their dances on a competition. Most couples already know al of the dances, but cannot show them on most competitions.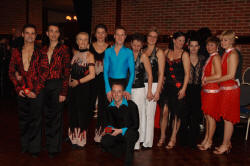 This class was nicely filled with enthusiastic couples. Especially the couples who álso danced the 'normal' competition need to be highlighted! These are the real endurance atletes amongst us!
Due to just one registration we could not organize the Show Dance competition. Next year we of course will try again.

With 43 couples registered we had enough couples to create a succesful competition. All couples were guided through the day by our presenter Pauline LaDiges-Kwikkel and danced to wonderful music played by Harald Drenth.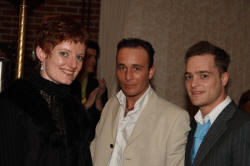 Of course our standard scrutineer, Durk Beijert, was present to calculate all results quickly and thorough. He got his input from our adjudicators panel. This year the panel consisted of: Mariëtta Bakker, Menno Hogeveen en Koen Brouwers.
All results and photos will be published soon. Our photographer, Henk Hommes, is very busy with the editing of the pictures. When we receive them, we will publish the best photos. The first photos can already be seen on the Photos page.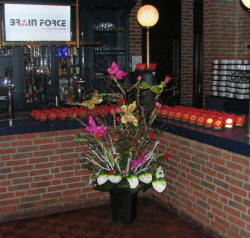 We thank everyone who has helped to make this Fourth Zwolse IJsselcup possible. It certainly would not have been possible without our sponsors, volunteers and the kind people of De Vrolijkheid!
We hope that everyone who was there had a wondorful dance day and hope to greet them all on our Lustrum competition next year on Saturday 15th of March 2008!
See you on the Fifth Zwolse IJsselcup!!
Kind regards,
Arno en Cor
UNIque Dance